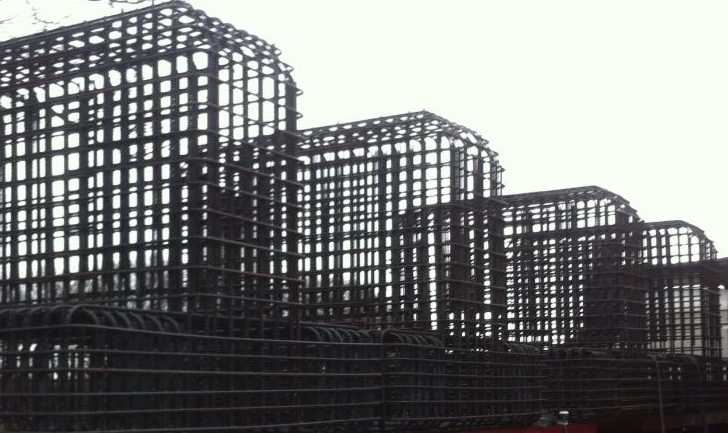 Rom offer's a complete offsite reinforcement prefabrication service that produces finished cage or mat assemblies delivered, ready for placing in position on site.
The prefabricated units are designed by Rom in conjunction with the customer to ensure compatibility on site. Assemblies can be Mig welded or wire tied with additional reinforcement if required to ensure that the integrity of the assembly is maintained during transportation and placing on site.
Quality Assurance
All Rom prefabrication facilities, materials and welder's are fully CARES approved. Our facilities, materials and operatives are independently audited on a regular basis to ensure the correct procedures are complied with.
Key Benefits
Removes steel fixing from the critical path.
Continuity of manufacture regardless of weather conditions.
Costly site fixing becomes cost effective placing of prefabricated units.
Improved safety from reductions in movement of loose bar.
Assemblies supplied with labels and location plan for ease of identification
Typical Items from ROM
Ground beams, pile caps, piles, diaphragm wall cages, columns, beams, heavy diameter one way / two way mats etc.
If you have an enquiry please complete the form by clicking here and we will be in touch shortly.