Couplers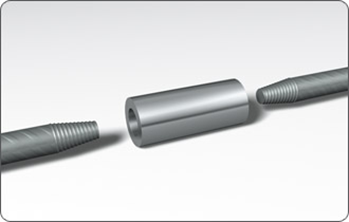 ROM can provide a wide range of mechanical rebar couplers to suit various applications, in a range of diameters from 10mm to 50mm
Coupler systems - Factory prepared
Lenton – factory prepared taper threaded rebar splicing system
Griptec – factory prepared swaged coupler rebar splicing system
Coupler systems - Remedial Ready to use Ex-Stock
Unitec Couplers are a shear-bolt coupling system for the connection of concrete reinforcing bars. Unitec Couplers are CARES approved TA1 – B5046.
Lenton Lock Couplers are an in-situ rebar splice from ERICO, requiring no bar-end preparation. It is ideal for new construction, repair or retrofit applications.
If you have an enquiry please complete the form by clicking here and we will be in touch shortly.